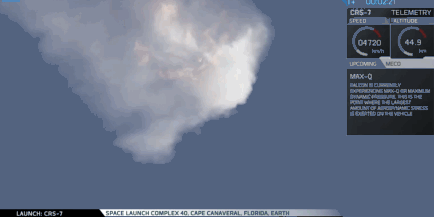 In 2003, Brazil had high hopes to become a spacefaring nation. The country occupies a perfect spot on the equator, where the Earth's spin bestows extra lifting power upon a rocket. But in August, three days before a scheduled launch by the Brazilian Space Agency, the town of Alcantara shook with a massive explosion.
At the spaceport, a towering column of dark smoke rose from where a solid-fuel VLS-1 rocket once stood. The detonation killed 21 people and injured scores more.
The investigations that followed were "damning," according to the AP. It cited several hazards, any of which could cause a disaster. Volatile gases gathered while sensors failed, and the rocket suffered from electromagnetic interference. The report never identified the exact electrical discharge that ignited one of the rocket's four solid fuel boosters and caused the calamity. Instead, it focused on the lax way the spaceport was run.
"We observed a lack of formal, detailed risk management, especially in the conduct of operations involving preparations for launch," the report said. It described the staff as stretched thin and overworked. The nation's budget for their space program that year wasn't over $20 million. The report compares that figure to India's space budget that year at $300 million.
The lesson of Alcantara is clear. Making spaceflight more affordable has to come second to safe operations. Painstaking procedures and redundant safeguards take extra manpower and are not cheap, but they are necessary.
And that idea extends to the kind of fuel you use. Solid rocket boosters are easier to use but more dangerous as well. You can't turn a solid rocket engine off, or even turn it down, once it gets going. If you're using one, better plan on adding some extra safeguards.
The blast basically ended Brazil's aspirations to build a space program—for a time. The nation's space dreams remained dormant until last week, when government officials said aerospace companies including SpaceX, Vector, and Lockheed Martin showed interest in launching from Brazil.
// visit Source of this content →
36
spacer randomly 👁️ing this
---
*This domain is not for sale but, still you have hope with few core preconditions.
This domain costs $100B
You may send your say/offer :
theupdatebd@gmail.com